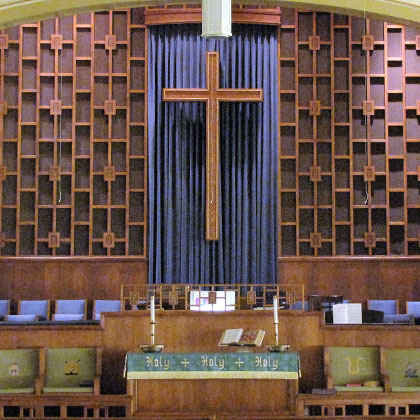 OUR CALLING AND OUR MANDATE IS TO ENSURE A SAFE SANCTUARY FOR GOD'S PEOPLE
Throughout the gospels, Jesus provides teachings on providing a peaceable kingdom for all of God's people, including our most precious gifts, our children and youth (Matthew 5:9, Luke 18:15-17).
The peaceable kingdom begins with sanctuary.
Scriptures provide examples of how sanctuary is to be a community of protective nurture and harmony (Psalms 20:1-2, 27:4-5). As Christians, we are called to create a safe sanctuary in our churches. They must be holy, safe, and protective communities for all of God's children, regardless of age or ability. The purpose of this policy is to address the safety of our children and youth at events sponsored by this church. This church recognizes the need to have a formal, written policy with procedures in place (1) to help prevent the opportunity for the occurrence and/or the appearance of abuse of children and youth and (2) to help protect workers from false accusations and/or suspicions.
Safe Sanctuary is a policy that promotes child safety. All adult leaders in our church are required to certify that they are familiar with the policy and will follow it when working with children and youth in the church.
Safe Sanctuary certification is a two-step process for adult volunteers:
Complete a form authorizing the church to order a background check. Click here to see the form; print it to complete it and return to the church office.
Annually demonstrate familiarity with the policy by completing training and answering a few questions. Training is available as needed. Contact the youth director for more information.
Here is the Safe Sanctuary policy and procedures at First United Methodist Church Orange.