Sunday Morning Schedule
Contemporary Worship Service
Family Life Center at 9 a.m.
This "celebration" service has family-friendly worship and music of a contemporary nature, upbeat and inspiring with the pastor delivering the message. Enter the Family Life Center through the double glass doors from the parking lot.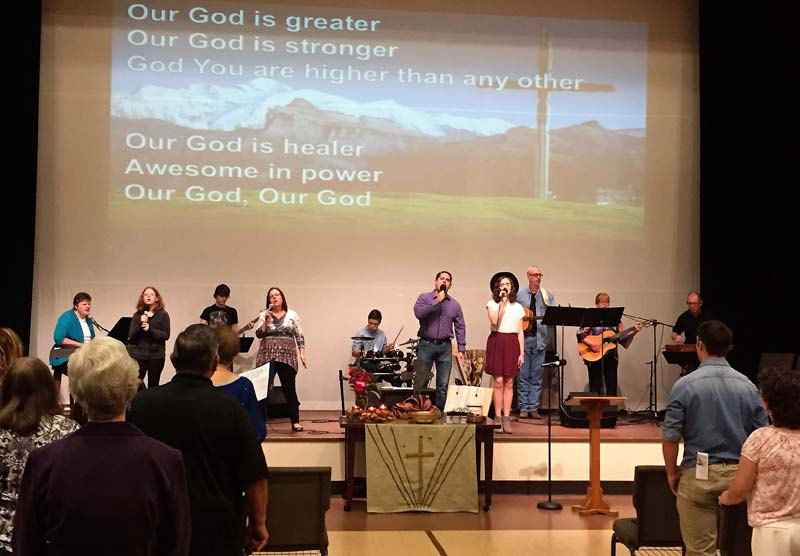 Sunday School Classes
Click here for more detailed information.
Pairs and Spares at 9:40 a.m.
All others at 10 a.m.
Coffee and refreshments are available in the Welcome Center in the Education Building. If you are new to Sunday School classes, this is the place to start.
Traditional Worship Service
Sanctuary at 11 a.m.
Experience the grace of God through the sounds of the organ and Chancel Choir, through the beauty of the stained-glass windows, the sacredness of scriptures, and the powerful messages brought by our minister each week. Enter the Sanctuary from 6th Street.