Blended Worship Service, Sanctuary (10 a.m.)
Our Current services are streamed LIVE at 10 a.m. on our Facebook account.


Online Services - How to Connect Below
APPLE TV USERS: If you are using an iPhone or iPad, you can click on the link posted below. If you have an iPhone or tablet that is pre- iPhone 10 generation, make sure you are connected to Wifi, swipe up from the bottom of the screen and select "Screen Mirroring." Then select your AppleTV Device and make the Vimeo video full-screen! If your phone is a generation 10, swipe down from the top right corner of your phone screen to find the "Screen Mirroring" option.
Alternatively, you may download the Vimeo app to your AppleTV and follow the directions below.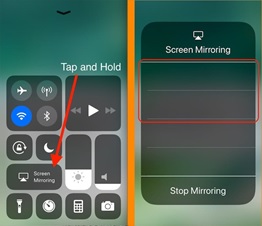 SMART TV USERS (Roku, Amazon Firestick/Fire TV, Samsung TVs, Chromecast, Android TV): Download the Vimeo App and search for "FUMC Orange" ENJOY!!
Watch our service below or click here to watch on our Vimeo page.
===================================================================
7/18/2021 FUMC Orange's 8th Sunday after Pentecost
7/11/2021 FUMC Orange's 7th Sunday after Pentecost
7/4/2021 FUMC Orange's 6th Sunday after Pentecost
6/27/2021 FUMC Orange's 5th Sunday after Pentecost
6/20/2021 FUMC Orange's 4th Sunday after Pentecost
6/13/2021 FUMC Orange's 3rd Sunday after Pentecost
6/6/2021 FUMC Orange's 2nd Sunday after Pentecost
5/30/2021 FUMC Orange's Trinity Sunday
5/23/2021 FUMC Orange's Pentecost Sunday
5/16/2021 FUMC's 7th Sunday of Easter
5/9/2021 FUMC Orange's 6th Sunday of Easter
5/2/2021 FUMC Orange's 5th Sunday of Easter

4/25/2021 FUMC Orange's 4th Sunday of Easter
4/18/2021 FUMC Orange's 3rd Sunday of Easter
4/10/2021 FUMC Orange's 2nd Sunday of Easter
4/4/2021 FUMC Orange's Easter Sunday Service

3/28/21 FUMC Orange's Palm Sunday Service
3/21/2021 FUMC Orange's 5th Sunday of Lent
3/14/2021 FUMC's 4th Sunday of Lent
3/6/2021 FUMC Orange's 3rd Sunday of Lent

2/28/2021 FUMC Orange's 2nd Sunday of Lent
2/21/2021 FUMC Orange's 1st Sunday of Lent
2/14/2021 FUMC Orange's Transfiguration Sunday
2/7/2021 FUMC Orange's 5th Sunday After Epiphany

1/31/2021 FUMC Orange's 4th Sunday After Epiphany
1/24/2021 FUMC Orange's 3rd Sunday After Epiphany
1/17/2021 FUMC Orange's 2nd Sunday After Epiphany
1/10/2021 FUMC Orange's Baptism of Our Lord Sunday
1/3/2021 FUMC Orange's Epiphany Sunday

12/27/2020 FUMC Orange's A Festival of Nine Lessons and Carols
12/24/2020 FUMC Orange's Christmas Eve Candlelight Service
12/20/2020 FUMC Orange's 4th Sunday of Advent
12/13/2020 FUMC Orange's 3rd Sunday of Advent
12/6/2020 FUMC Orange's 2nd Sunday of Advent
11/29/2020 FUMC Orange's 1st Sunday of Advent
11/22/2020 FUMC Orange's Christ the King Sunday
11/15/2020 FUMC Orange's 24th Sunday After Pentecost
11/8/2020 FUMC Orange's 23rd Sunday After Pentecost
11/1/2020 FUMC Orange's All Saints Sunday
10/25/2020 FUMC Orange's 21st Sunday After Pentecost
10/18/2020 FUMC Orange's 20th Sunday After Pentecost
10/11/2020 FUMC Orange's 19th Sunday After Pentecost
10/4/2020 FUMC Orange's 18th Sunday After Pentecost
9/27/2020 FUMC Orange's 17th Sunday After Pentecost
9/19/2020 FUMC Orange's 16th Sunday After Pentecost
9/13/2020 FUMC Orange's 15th Sunday After Pentecost
9/6/2020 FUMC Orange's 2nd Facebook Live After Hurricane Laura
8/30/2020 FUMC Orange's Facebook Live After Hurricane Laura
8/23/2020 FUMC Orange's 12th Sunday After Pentecost
8/16/2020 FUMC Orange's 11th Sunday After Pentecost
8/9/2020 FUMC Orange's 10th Sunday After Pentecost
8/2/2020 FUMC Orange's 9th Sunday After Pentecost
7/26/2020 FUMC Orange's 8th Sunday After Pentecost
7/19/2020 FUMC Orange's 7th Sunday After Pentecost
7/12/2020 FUMC Orange's 6th Sunday After Pentecost
7/5/2020 FUMC Orange's 5th Sunday After Pentecost
6/28/2020 FUMC Orange's 4th Sunday After Pentecost
6/21/2020 FUMC Orange's 3rd Sunday After Pentecost
6/14/2020 FUMC Orange's 2nd Sunday After Pentecost
6/7/2020 FUMC Orange's Trinity Sunday
5/31/2020 FUMC Orange's Pentecost Sunday
5/24/2020 FUMC Orange's Ascension Sunday
5/17/2020 FUMC Orange's 6th Sunday of Easter
5/10/2020 FUMC Orange's 5th Sunday of Easter
5/3/2020 FUMC Orange's 4th Sunday of Easter
4/26/2020 FUMC Oranges's 3rd Sunday of Easter
4/19/2020 FUMC Orange's 2nd Sunday of Easter
4/12/2020 FUMC Orange's Easter Sunday
4/5/2020 FUMC Orange's Palm Sunday
3/29/2020 FUMC Orange's 5th Sunday of Lent Service
3/22/2020 FUMC Orange's 4th Sunday of Lent Service