First UMC Orange offers a wide variety of Sunday School classes to help our members grow in their faith. We invite you to visit any of our adult Sunday School classes to find the class that is right for you. Classes start each Sunday at 9 a.m. each Sunday in the Education Building (except the youth class which is in the Family Life Center). Nursery is available during this hour as well in the Education Building.
New Beginnings
The New Beginnings class uses a variety of studies, with a Biblical focus and discipleship, often with a video component and discussion. It offers selected studies with class participation and discussion that welcomes adults (singles and couples) of all ages. This class meets in room 224 upstairs in the Education Building.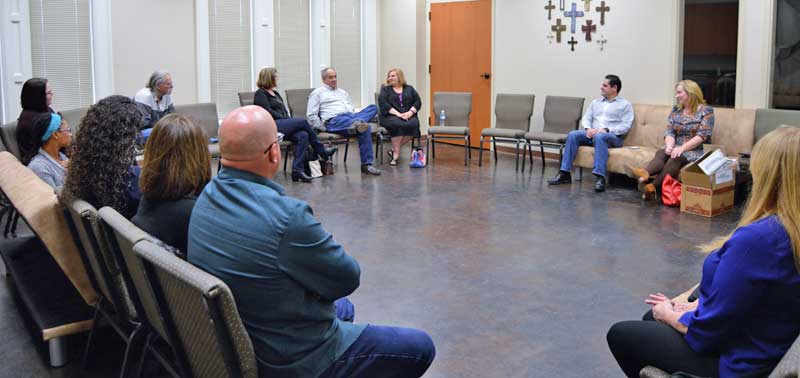 Pairs and Spares
The Pairs and Spares class is a Bible study fellowship using the United Methodist Sunday School curriculum plus special studies to deepen Bible knowledge and further one's walk with Christ. They use a quarterly Bible study curriculum and rotate discussion leaders. Adults (singles and couples) of all ages are welcome. This class meets in the Parlor of the Education Building.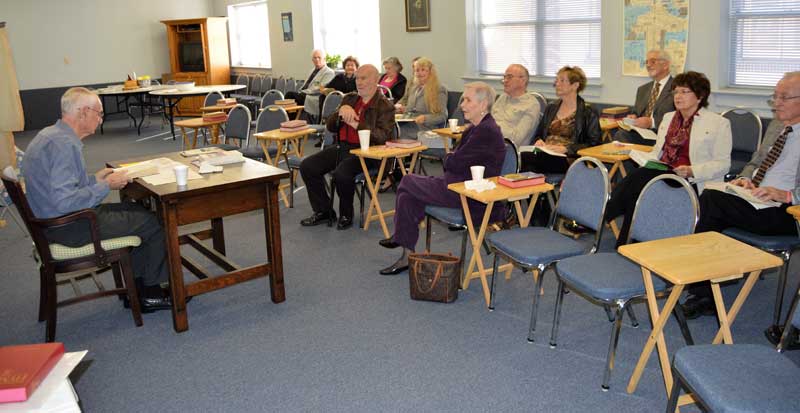 Good News
The Good News Class meets in Room 222 upstairs in the Education Building. The Good News Class emphasizes comprehensive Bible studies to stretch your mind, strengthen your spirit, and deepen your faith.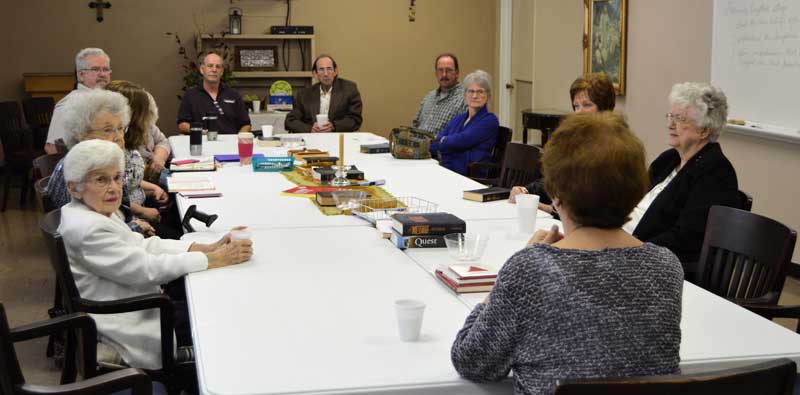 Youth Sunday School
6-12th graders meet together in the Youth Room every Sunday morning from 9-10 a.m. Lessons are mostly discussion based as students appply scripture to their life and learn how to live more like Christ in their life. We also discuss how God is working in our lives and pray for one another each week.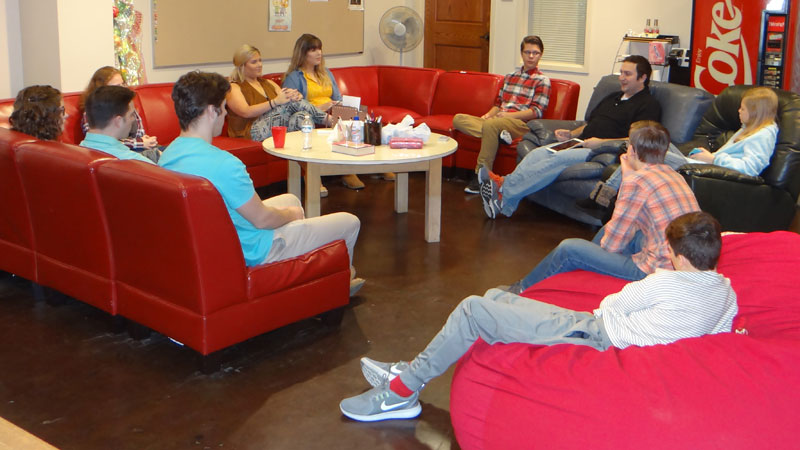 Children
Pre-K through 5th graders attend one of three age-appropriate Sunday School classes in the Education Building at 10 a.m.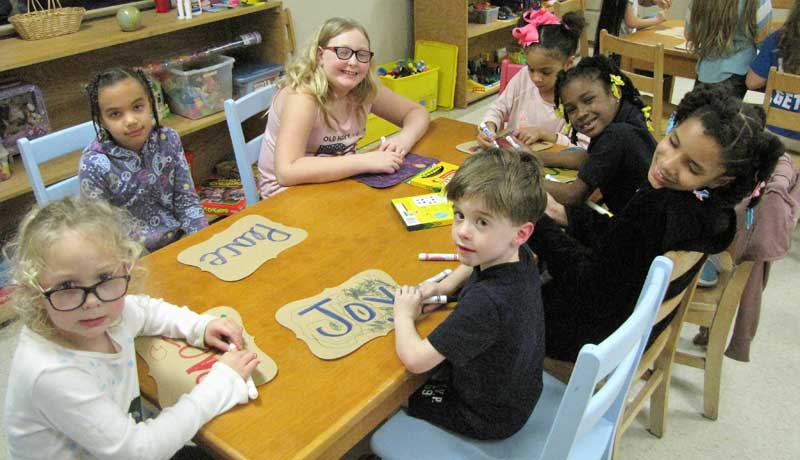 Nursery
A nursery for newborns to four year olds is available.
Note: All adults who work in our nursery, children, and youth have been Safe Sanctuary trained.